Fuel crisis in Babanusa, W. Kordofan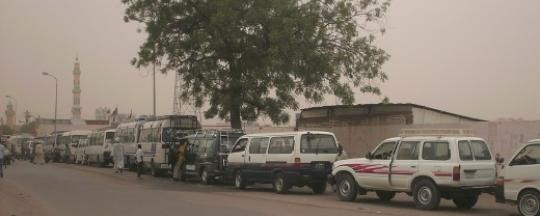 Babanusa town in the western sector in South Kordofan is witnessing a severe fuel crisis since last week.
A number of motorcycle riders told Radio Tamazuj from Babanusa that there is no fuel in the town's markets, other than in the black markets where the price of a gallon of gasoline rose from 14 pounds to 30 pounds and diesel from 11 to 20 pounds.
They acknowledged that some companies have ceased their operations due to the lack of fuel, while fewer vehicles are driving in the town owing to increased prices.
Traders revealed that their business was crucially affected by these crises, at the same time as an increase in the the foreign exchange rate. This has led to a reducion in commercial activities between Babanusa and the rest of the border regions.