Fresh fighting erupts in Wau despite ceasefire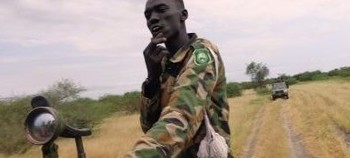 Photo: SPLA troops in Manyo County, 2013
Fresh fighting has broken out between the South Sudanese army and SPLA-IO rebels in Wau state on Thursday and Friday, both sides confirmed.
Both sides accused the other of starting the fighting.
The government and rebel groups signed a ceasefire on 8 July in the latest attempt to end the ongoing conflict.
Rebel spokesman in Western Bahr al Ghazal region Nichola Gabriel Adam told Radio Tamazuj that the government army attacked their bases in Baggari and Mboro areas since Thursday and ending this morning.
For his part, SPLA army spokesman Lul Ruai Koang said the rebel fighters ambushed their troops along the Ngo-Baggari-Mboro road. He pointed out that one government soldier was killed in the attack.
Lul also said rebel fighters attacked their defense positions in the area of Bringi on Friday morning, but they were repulsed.