'Four years from signing to handover of Lamu oil pipeline': Nhial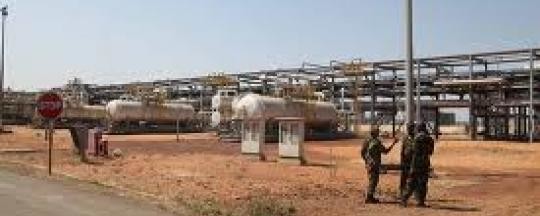 The Minister of Foreign Affairs and International Cooperation of South Sudan, Nhial Deng Nhial, announced that he expects the proposed Lamu oil pipeline to be completed four years after a contract is signed. However, he disclosed that no agreement has yet been reached.
Nhial was speaking to reporters at Juba International Airport on Wednesday following the return of President Salva Kiir and his delegation from Japan.
"While I don't have specific and accurate figures for the cost of the project, it will probably cost three to four billion dollars and it might take four to five years before we see it completed," he predicted.
Nhial said they are still trying to determine which companies will be contracted to build the pipeline, but that the construction is expected to be partially funded by Japanese companies.
Related: Ban Ki-moon, Salva Kiir discuss 'Sudans' in Japan (5 June 2013)