Four dead, including child, in Unity rustling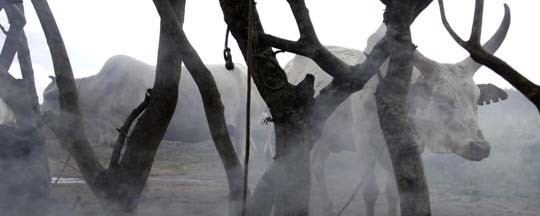 At least four people, including a child, have reportedly been killed in the Manga area in Guit county of Unity state in a fire allegedly set by cattle raiders yesterday.
Various sources from Unity state told Radio Tamazuj that 11 houses were burned to ashes by the same criminal group.
They reported that clashes took place yesterday evening between cattle raiders who have crossed from Pariang to Manga area in Guit county of Unity state.
The sources confirmed to Radio Tamazuj that "the group set fire to houses which led to the death of four people including a 13-year-old child. 60 head of cattle were also stolen.
Radio Tamazuj tried to contact officials in the area establish the details of incident but no connection could be made.
Tensions have been running high between between Guit and Pariang counties where, following an alleged cattle raid in Pariang on 15 July, armed youths reportedly conducted a deadly revenge attack in Manga, Guit County that night, killing several civilians and burning tukuls.
The situation is reportedly now extremely tense and both communities fear retaliatory attacks, which has prompted some civilians to move out of their villages to safer areas.
Observers say the situation could escalate over the coming days if the situation is not quickly solved.
Photo: Cattle in South Sudan (UN Photo/Tim McKulka)