Former official pardons controversial socialite Mama Amira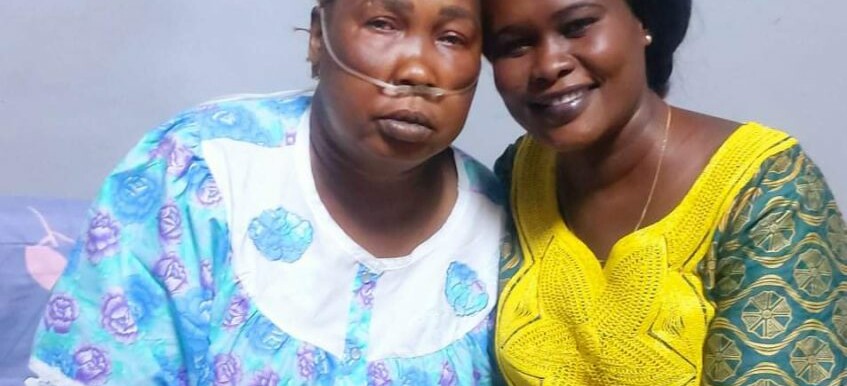 Nyanaguek Kuol visits Amira Ali at a hospital in Juba on Tuesday, November 23, 2021. [Social Media]
The former information minister in South Sudan's Warrap state Nyanaguek Kuol Mareng has pardoned the controversial socialite Amira Ali Thomas, who was convicted by a Juba court in August over a defamation case.
The socialite commonly referred to as Mama Amira was sentenced to six months in jail and slapped with a fine of 35 million South Sudanese Pounds (SSP) to Nyanaguek as compensation for publicly insulting her family.
Last Sunday Nyanaguek said she had decided to forgive Mama Amira due to her deteriorating health condition.
"On the date of 21 November 2021, I, Nyanaguek Kuol Mareng, declare pardon on Amira Ali Thomas who was convicted by Juba County Court on 9th August 2021 in the police case number 3104 under the provision of Article 289 of South Sudan Penal Act 2008," Nyanaguek said.
"The pardon includes the financial compensation that she was asked to pay for defamation, the amount of 35 million South Sudanese pounds amount to 85,000 dollars," she said.
Radio Tamazuj could not immediately reach Mama Amira Ali or her defense lawyer for comments.