Former governor of Tonj welcomes new governor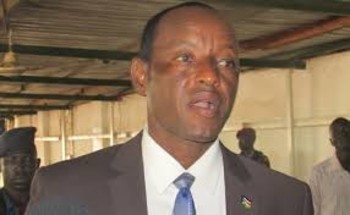 File photo: Governor Akech Tong Aleu
The former governor of Tonj state, Akec Tong Aleu, has welcomed his removal from office and pledged support to the incoming governor, Anthony Bol Madut.
In a presidential decree last week, President Salva Kiir Mayardit removed Tonj and Yei River states governors', inspector general of police and nine ambassadors in the ministry of foreign affairs.
Tong, who has served as Tonj state governor for more than two years, said the changes are part of normal administrative procedures.
"On date 16 I got the decree of relief from position of governor of Tonj state and I accepted it because it is a respect to our leader. Constitutionally he has the right to appoint and release so this is my time now to be released and I give the chance to my elder and former commander in the army 1st Lt. General Athony Bol Madut who is appointed and I welcome him as governor of Tonj state," he said.
Akec urged Tonj citizens to cooperate with the new governor in his leadership.