Former Aweil West commissioner arrested over 2 million SSP deal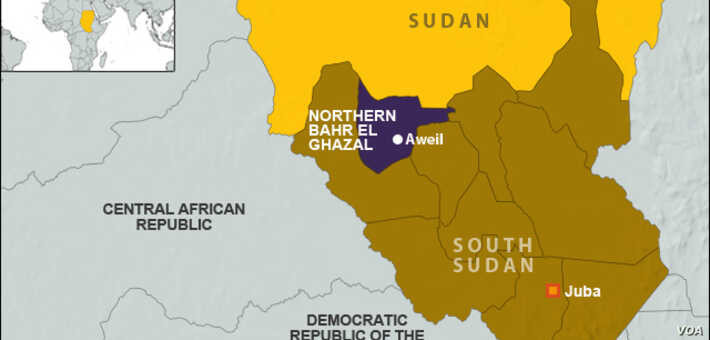 Police in Northern Bahr el Ghazal State over the weekend arrested the former Aweil West County commissioner, Stephen Wieu Guot, over a 2.4 million South Sudanese Pounds (SSP) deal with a local businessman which went bad.
According to the police, Wieu, while still commissioner, received the said amount from a local in exchange for an electric generator which he has not delivered to date.
Captain Guot Guot Akol, the spokesman for Northern Bahr el Ghazal State police said, "The former county commissioner of Aweil West, Stephen Wieu Guot, was arrested yesterday (Sunday) when a citizen opened a case against him on 15 June. The citizen opened a case under section (34) of the Southern Sudan penal code that talks about cheating, stating that Stephen Wieu has cheated him by taking 2,400,000 SSP in exchange for a generator, and later on the former commissioner failed to hand over the generator to him."
The police spokesman said the arrest was effected after the state attorney issued a warrant of arrest on 5 July 2021.
The embattled former commissioner told Radio Tamazuj on Tuesday that he chaired a meeting of the county security committee which decided to dispose of the generator while still in office and that due process was followed.
He acknowledged receipt of only 1 million SSP from the complainant which he said he will pay back.
"What happened on the generator is that it was a meeting of the security organs at the county level chaired by me that looked into the situation that the county headquarters didn't have a vehicle and there was another nonfunctional vehicle in Marial-Baai Payam from the Community Development Fund which was not functioning," Wieu explained. "The security organs at the county level came up with a decision that we have two generators so we have to dispose of one of them so that the money can be used for renovating a guardhouse and to repair the car and for paying loans the county took."
He added, "People agreed in the security meeting which was chaired by me. Whenever I talked to the owner of the money, I told him it is only 1 million SSP and he should not exaggerate anything. I told him that I will go to Juba and come back and refund this 1 million. That was the issue. I have those documents with me."
For his part, Joseph Akook Aleu, the security advisor in Northern Bahr el Ghazal State, said the arrest of the former county commissioner is not connected with any political views, saying that the case is between the former official and a common citizen.
"Stephen Wieu has a problem with a citizen, not us. He sold a government generator to somebody and he (ex-commissioner) took the money and that person issued a warrant of arrest because he didn't receive the generator."