Former Army Chief's son fears for his life in Kenya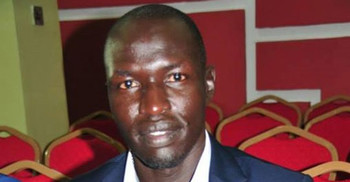 The son of South Sudan's former army Chief General Paul Malong turned rebel leader says he fears for his life after he received information from National Security agents that he is blacklisted.
Garang Malong told Radio Tamazuj on Wednesday that his friend working with the National Security Services informed him that a team has been dispatched to Kenya to hunt him down.
According to the information, the team arrived to Kenya this week with a list of names of persons allegedly to be eliminated.
Asked why he thought security agents would be after him, he said, "I don't know why many people link me with my father Gen. Malong's armed opposition but I am already a grown up person who can determine my future. Gen. Paul Malong was a senior former army general before he disagreed with President Kiir, I don't know what happened between him and President Kiir and I hope they know how to resolve their differences and I will play no role in that game."
He revealed that he had been arrested earlier this year while serving as Aweil East State minister after being accused of supporting his father's rebellion. However he says he was released and left the country after interventions by South Sudan's First Lady Mary Ayen.
Garang appealed to the government to stop arbitrary arrests and targeting of young people who are instrumental in the development of the nation.