Foreigners have three months to register in South Sudan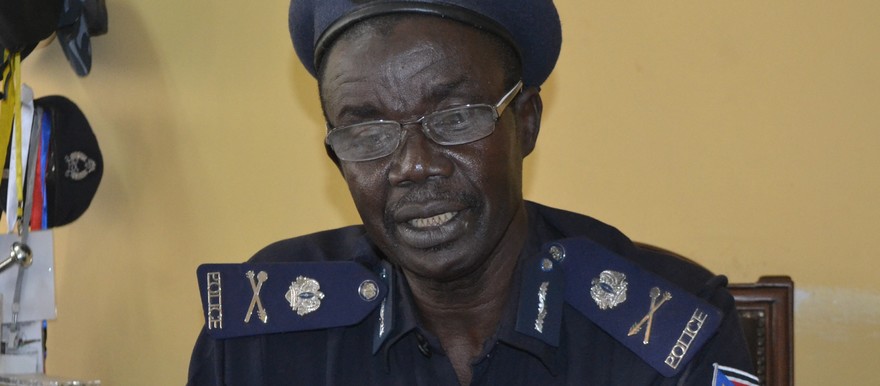 Photo: police spokesman Daniel Justin
Foreigners have three months to apply for fresh registration and work permit verification in South Sudan.
The Ministry of Interior through the immigration office has announced that the exercise will last for three months.
The director general of the country's department of immigration, John Akot said at a press conference in Juba on Saturday that the screening process would start on Monday.
"We are asking all the aliens to come to the designated centers for screening. We have five centers in Juba, we have Juba town, Konyokonyo, Jebel Market, Kubri Haboba and we have Gumbo," he said.
"All aliens must come with their valid legal documents for verification," he added.
The immigration official said foreigners staying in South Sudan must register or risk being deported. He pointed out that permit verification and registration exercise will take place across the country.
Meanwhile, police spokesman Daniel Justin said a crackdown on foreigners who will not have applied for legal status will be launched after the end of the screening exercise.
"The exercise targets all foreigners in the country. We are calling on all foreigners to go to register," he said.