Foreigner killed, military car knocks wrestler dead in Lakes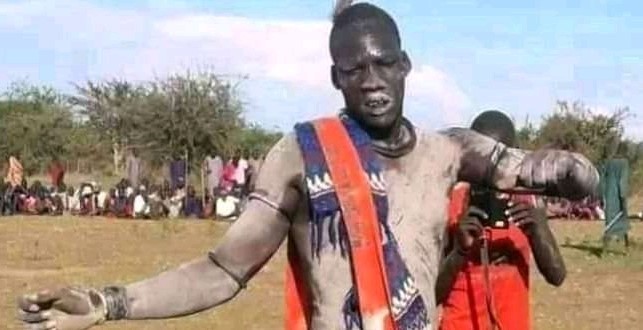 SSPDF soldiers traveling from the direction of Yirol on two Land Cruiser Pickup trucks on Tuesday night knocked dead a renowned wrestler called Bunlong Aguat in Awerial, took his gun and continued on their journey before they were intercepted by the police in Mingkaman town of Lakes State, leading to a firefight.
The Chief Inspector of Police in Awerial County, Bol Tier, told Radio Tamazuj that on Wednesday they were called and told that a vehicle was involved in a hit and run and the police decided to intercept it at midnight when they arrived Mingkaman town, but instead, the occupants opened fire on the police.
"There was a car which came from the direction of Yirol, and it knocked someone on the road in Awerial. The deceased is called Bunlong Aguat. So we waited for the vehicle, intercepted it, and wanted to ask them why they knocked and killed a person," Bol Tier said. "The vehicle arrived at midnight. The police and the army stopped the vehicle, there were two Land Cruiser vehicles. The occupants of the vehicles were soldiers and they refused to stop and instead opened gunfire on the soldiers who were stopping them leading to an exchange of gunfire."
"When the vehicles eventually stopped, two soldiers jumped out and ran to the suburb. There was an SSPDF officer in the vehicle who was immediately arrested. The gun of the wrestler who they had earlier knocked dead was found in the car. The SSPDF lieutenant admitted that they had knocked and killed someone on the way," Bol Tier added.
He said that the two soldiers who ran into the suburbs of Mingkaman shot and killed a Ugandan national there. Two soldiers and two civilians were injured in the incident.
"We have arrested the SSPDF officer with the rank of lieutenant and two soldiers who were travelling in the vehicles and we are carrying out investigations now," According to Bol Tier. "The other two soldiers who ran to the suburbs are still at large but we shall find them. We have allowed the innocent civilians who were in the vehicles to go and seek treatment."
Bol Tier advised soldiers who commit a crime or an accident to report themselves to the relevant authorities.