Food shortage hits Malakal as influx of returnees continues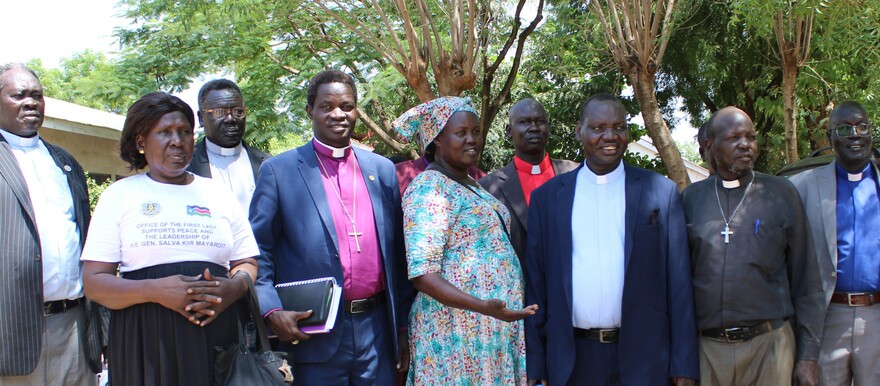 Citizens in Malakal town of Upper Nile State are experiencing a severe shortage of food and rising prices of essential commodities due to the influx of those who fled fighting in Sudan, church leaders said.
Speaking to reporters in Juba on Thursday, Father Paolino Tipo Deng, chairman of the interdenominational Upper Nile Initiative for Peace and Reconciliation, said the influx of South Sudan returnees has led to scarcity of food and essential items in the market.
"The dramatic increase of the population in Upper Nile plus the reduction of the supply of goods that used to come from Sudan have introduced so many challenges and threats that need to be addressed adequately and immediately," said Deng following their solidarity visit to Upper Nile State last week.
The Comboni missionary priest attributed soaring commodity prices to ongoing fighting in Sudan which has severely affected food supplies.
"So, the challenges, there are economic ones, there are financial ones, and there is the transportation, and there is a question of living price and all these changes," he said.
Meanwhile, Rev. Elijah Riak Chol, Secretary General of the Upper Nile Initiative for Peace and Reconciliation, warned of starvation and crime in the state.
"And our fear as religious leaders is if the situation is going to increase, and what will be the result? Because if you are going to have hunger and you don't have food, now you are going to take cow of somebody and even the goat, you are going to loot, now the crime will arise in the whole of South Sudan," said Riak.
The fighting between the Sudan army and the paramilitary Rapid Support Forces (RSF), now in its sixth week, has displaced nearly one million people, according to the UN.
More than 700,000 refugees and returnees have crossed into South Sudan since fighting broke out in Sudan in mid-April.