Floods submerge market in Pibor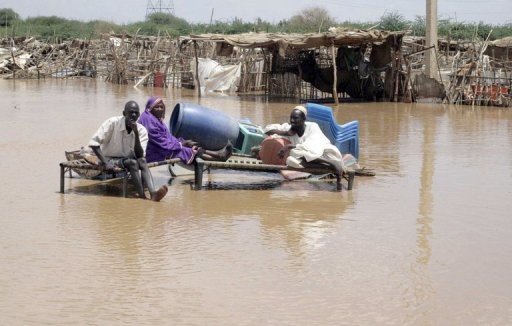 A section of the main market in Pibor town, the headquarters of the Greater Pibor Administrative Area (GPAA) has been hit by floods, chasing away several business people.
The floods started following days of heavy rains on September 8.
One businessman Zechariah Nyiboc, told Radio Tamazuj Friday that several traders have been abandoning shops as the floods destroy their commodities.
"As we speak, the floodwaters are just one foot to my shop. Over 27 shops to the west of the market have been submerged in floodwaters. Damages are that some items like flours, sugar, and rice were destroyed," he said.
The businessman called on well-wishers to come to their aid by supporting them to control the floodwaters so that the market is rescued.
For his part, Nyany Korok, the Pibor Municipality mayor, said: "The majority of the market is still intact but only about 27 shops have been destroyed. It has been raining continuously since last week till now (Saturday morning). Traders might have incurred losses because racing with water to save one's goods is not easy."
The mayor, however, said they have yet to carry out a comprehensive assessment to ascertain the impact of the floods in the town.
The GPAA Relief and Rehabilitation Commission (RRC) Chairperson, Nyinginga Okano Kiro, said hundreds of the Pibor residents, including business people, have already been affected and warned the situation could worsen in the coming weeks as floodwaters continue to rise.