Floods leave thousands hungry and homeless in Awerial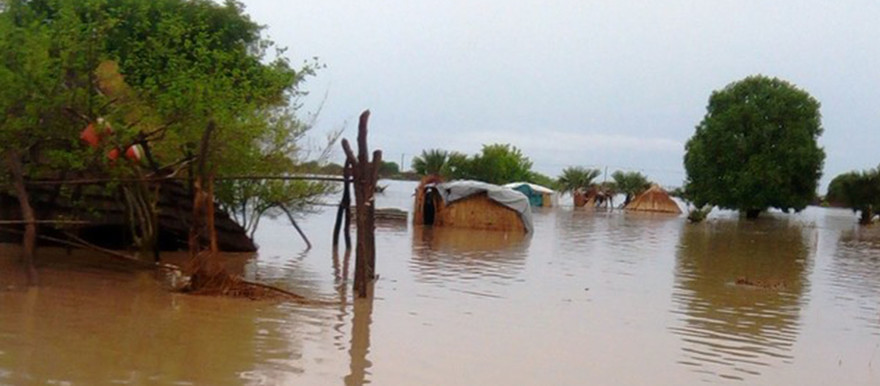 More than 30,000 homes have been destroyed and thousands of residents left homeless and hungry due to floods in Awerial County of South Sudan's Lakes State, officials say.
Speaking to Radio Tamazuj on Monday, Awerial County Executive Director James Manoah said the flood-displaced residents moved to higher ground without food nor shelter after the River Nile burst its banks following heavy rains since July.
"Those 30,000 homes were destroyed by floods in 20 villages along the River Nile like Dakatueny, Yolakot, Panbang, Awuor, Lietiec, Pajayar, and Mingkaman. The displaced moved to higher grounds within the county like Bunagok. All crops have been destroyed. So, we need relief food and shelter," he explained.
The local official also pointed out the floods have led to a rise in malaria cases amidst drug shortages in the county.
"Health facilities are overwhelmed. On a bed, you may get four patients. The common cases are malaria and diarrhea. This rise I could say is 80 percent because of floods and drugs shortage," Manoah said.
The county official also warned of looming hunger if the county does not receive food aid before next year, saying all livelihoods have been destroyed.
Meanwhile, John Parach, the county Relief and Rehabilitation Commission coordinator, appealed to the government and aid agencies in the country to support flood victims before the situation worsens.
He disclosed that the displaced families are in dire need of food, shelter, and health supplies.