Floods destroy farms in Jonglei state, raising fears of looming hunger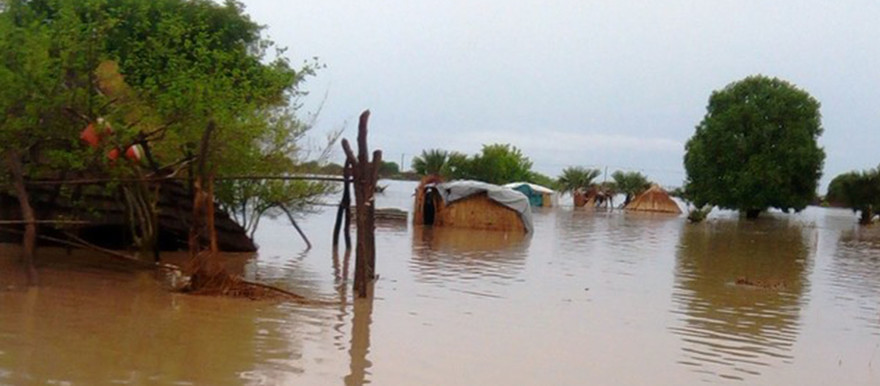 Farmers in parts of Jonglei state say they expect low crop yields this year as floodwaters submerged farmlands.
Jonglei State has been experiencing floods since May, leaving behind a trail of destruction and thousands of people homeless.
Agot John, a farmer in Bor, said he lost his vegetable farm to floods since July.
"Floods have destroyed all crops on the farm. The level of floodwaters rose above the crops before harvests could be made. There was okra, tomatoes, cabbages, kale, and maize on this farm," Agot told Radio Tamazuj.
The local farmer said his one-acre farm could have fetched him about SSP 100,000 from sales of the crop.
In Duk, Elijah Manyok, the county executive director, said more than a hundred farms have been destroyed by the floods. He added that the locals who solely depend on their farms will need relief food for survival.
Another farmer from the Alali area, Cham Cham, said he expects no harvest from his sorghum plantation.
"We now rely on fish and wild fruits. My farm and those of my neighbors have been destroyed by the floods," he said.
Nyirol County's executive director Makuei Puok appealed for humanitarian intervention, saying the locals have abandoned their farms and homes in parts of the county due to floods.
"The whole place is full of water. Water has washed away everything in the farmlands especially in Greater Jonglei, Nyirol, and Pading, the situation is bad. In the coming period there will be no food," he said.
The director-general in the state agriculture ministry Atem De Gak Atem says the floods have threatened the state's food security and intervention is crucial to support the locals' food needs.
He pointed out that only 10percent of about 8,000 acres of cultivated arable land in Jonglei will yield this year.
"An acre produces 12 sacks of sorghum per farmer. But in Jonglei, 90 % of farmers will have no harvest. The remaining 10 percent if they succeed, they will not have drying grounds. The food situation will worsen in the coming months," he stressed.
Atem disclosed that more floods are expected in parts of Jonglei in September as waters flow down the highlands of Eastern Equatoria and Ethiopia.
Last month, South Sudan's Relief and Rehabilitation Commission (RRC) warned that thousands of people displaced by floods and conflict could face serious food shortages if they are not supported.