Five people die of snakebites in Tonj East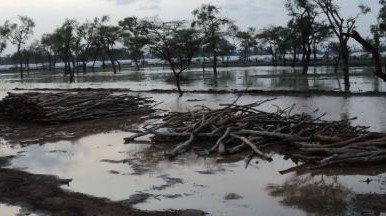 At least five people including children have died from snakebites in Tonj East County of Warrap State since June, a local official said.
The floods that hit many parts of Warrap State have forced snakes to seek higher ground. That has led to more snakebites.
Albino Angok Majak, the Executive Director of former Luanyjang North County, told Radio Tamazuj on Tuesday that they had recorded about 13 cases of snakebites from June until 21 September.
"Five people have died since June until yesterday (Monday) when I received the fifth person who died due to snakebites," Albino Angok said. "Those who included children and a pregnant mother, I have their names here with me."
According to the World Health Organization (WHO), snakebite envenoming is responsible for thousands of deaths among rural populations globally every year.
The executive director said eight other people have recovered from the snakebites. He further said about 15,000 households have been displaced from their homes by floods to higher ground within the area and that they are in dire need of humanitarian aid.
Angok said the floods have destroyed all the crops in the whole villages of Luanyjang, saying the situation of the displaced families is expected to worsen in the coming months if there is no support.
The local official calls upon humanitarian organizations to intervene before the humanitarian situation deteriorates further.