Fistula campaign launched in Wau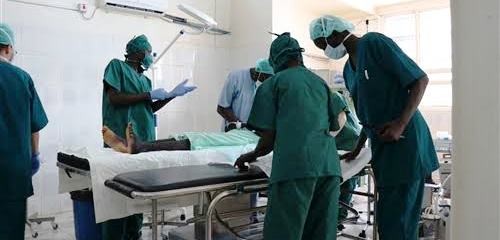 A campaign to treat about 100 women suffering from fistula was officially launched in Wau Wau on Monday, a Catholic Church official said.
Speaking during the launch of the fistula campaign at St. Daniel Comboni Hospital in Wau town, Dr. Jurel Payii, the diocesan health coordinator said 18 fistula patients were ready to be operated with registration continuing until December 10.
He said the main purpose of the campaign was to help women living with obstetric fistula restore their dignity.
Fistula is an abnormal connection between two hollow spaces such as blood vessels, intestines, or other hollow organs. It is usually caused by injury or surgery, but can also result from infection or inflammation.
Many women and girls with fistula are shunned by their families and communities, deepening their poverty and magnifying their suffering.
Dr. Payii further said patients will undergo surgical operations, which started on Tuesday, stressing that fistula is a treatable disease.
The patients came from the different states of South Sudan's Greater Upper Nile, Equatoria and Bhar el Ghazal regions.
The exercise was jointly conducted by the Catholic Diocese of Wau and St. Daniel Comboni Hospital in collaboration with the state health ministry, the Norwegian Church Aid (NPA) and the United Nations Population Fund (UNFPA).