Fired PANCROP employees demand reinstatement, employer remains adamant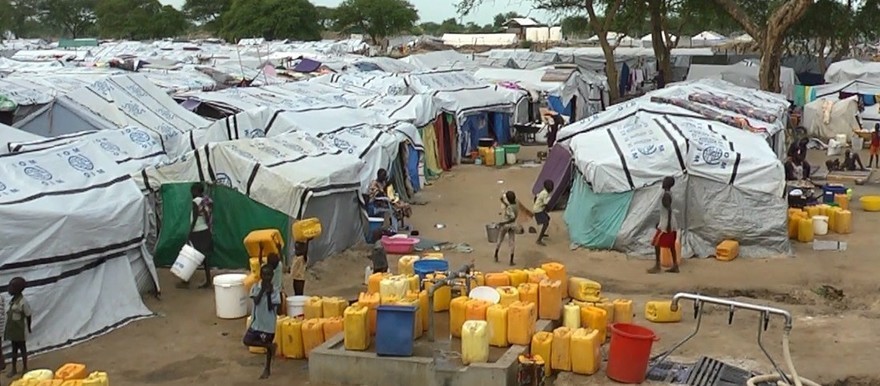 The Protection of Civilians (POC) site in Bor (UNICEF photo)
More than 20 former employees of PANCROP Company, a contractor with the UN mission base in Bor town, Jonglei State have demanded reinstatement weeks after their dismissal, but the company insists dismissal was procedural.
The dismissal came a month after PANCROP's former employees protested against the company, demanding better remuneration conditions.
Between September and November this year, PANCROP says it has fired at least 28 of its staff over alleged incompetence and gross misconduct.
Speaking to Radio Tamazuj, several former employees decried dismissal, saying they were sacked after complaining about poor remuneration conditions.
"We want reinstatement. It is unlawful to dismiss someone for demanding his rights. We wanted our salaries of 50,000 increased. The company was not happy. So it started dismissing us one by one. And the reason they gave was lack of budget and poor performance," an ex-employee who identified himself as Peter Kuai said.
Early September during the strike, the UNMISS office in Bor said its operations were temporarily disrupted after 62 PANCROP employees went on strike and blocked the main entrance to the UN compound.
Another former employee, Mary Agok said, "The first contractor paid us in hard currency (US dollar), but after it was replaced by PANCROP, we started receiving pounds. Since then we started complaints, citing this inflation. Instead, 62 of us were denied contracts until the government intervened."
She added, "After we resumed, one by one, we started losing jobs. Now, 28 of us are out. No good reasons were given."
Daniel Maluak, another former employee urged the government and relevant UN officials to intervene, saying the dismissals amount to human rights violations.
"As former employees, we will peacefully push for intervention. On Monday, we met and made a submission to DMS (Director for Mission Support). He said that our concerns will be looked into," he stressed.
For his part, Sameer Mousa, the company's operational manager, said the 28 former employees were fired due to unethical conduct and incompetence.
"They were dismissed for misbehavior. They are dismissed for not following the order of the jobs. They were dismissed for leaking job opportunities. A lot of their colleagues are still working with us. Their claims are not true,'' he said.
He insisted the dismissals were procedural.
"We are not dismissing anyone for certain reasons. If someone is good, why dismiss them? They don't listen to verbal notice. We are serving a client (UNMISS)," he stressed.
PANCROP is contracted by UNMISS to provide among other services, waste management, gardening, cleaning, laundry, and chemical spraying.