Fire destroys several homes in Duk Padiet, Jonglei State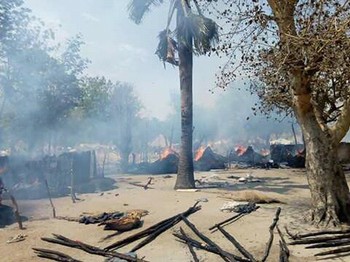 More than 15 families were left homeless after a fire engulfed their homes in Duk Padiet County of Jonglei State on Saturday.
Speaking to Radio Tamazuj on Wednesday, the secretary general for Jonglei State government Benjamin Lam said more than 25 houses burnt to ashes and no human casualties reported by a fire suspected to have been started by a cigarette smoker.
"After smoking, someone threw the remains of the cigarette near a thatch grass fence and that caused the fire outbreak in the neighborhood. No one has been arrested so far but county authorities are still searching for that person," he said.
Lam pointed out that a team of aid agencies led by the Relief and Rehabilitation Commission authorities visited the town yesterday to assess the destruction in response to an appeal made by county authorities.