SHERKOLE CAMP -
5 Jul 2012
Fighting in Keli pushes more Blue Nile refugees into Ethiopia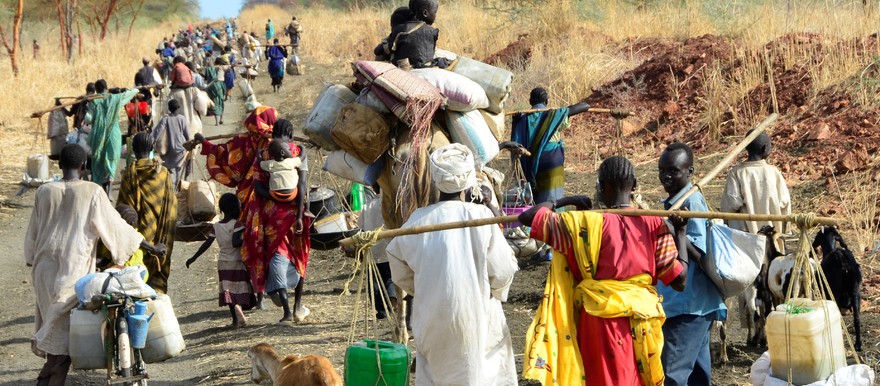 Recent clashes in Blue Nile state have pushed more refugees toward camps Sherkole, Tongo and Kubri Khamsa in Ethiopia's Assosa Region. The western Ethiopian region has already taken in more than 36,000 refugees since conflict broke out between the Sudanese Army and the Sudan People's Liberation Army (North) in September last year.
Sadig Ali Ibrahim, coordinator of Sherkole Camp in the Assosa Region of Ethiopia, said the camp witnessed the arrival of about 5000 refugees in recent days because of clashes in Blue Nile. He said the two armies fought 4 July in Al Keli area.
The refugee leader said bombardment by the Sudanese Air Force in the area has pushed thousands to cross into neighboring countries Ethiopia and South Sudan. Hundreds are still resting at the border, living off tree leaves due to lack of food, and lacking medical care.
According to Sadig Ali, thousands gathered on the border at Khor Al Dahab. Some were transferred onward to refugee camp in five UN vehicles on Tuesday.
The refugee leader said that children were dying of hunger. He said an increased incidence of malnutrition primarily affected children, mothers, and the elderly, amid a complete absence of aid organizations working for those stranded at the border.
Photo: Refugees from Bau and Tadamon Counties fleeing Blue Nile in late May 2012.