Fighting erupts between SPLA-IO, SSPDF forces in Tambura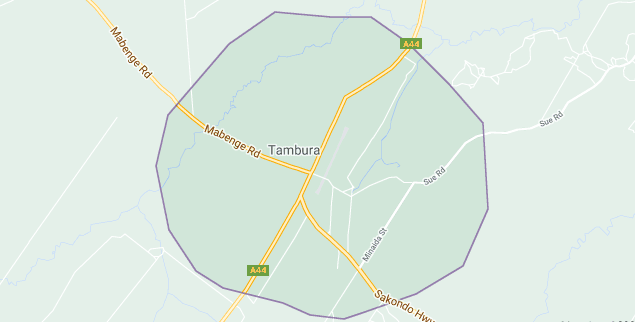 Heavy fighting erupted on Monday morning in Tambura town of Western Equatoria State between forces of the Sudan People's Liberation Movement/Army In Opposition (SPLA-IO) and the South Sudan People's Defense Forces (SSPDF) loyal to Gen. James Nando.
Gen. Nando, who defected from the SPLA-IO Division 9B in March 2020 with a group of soldiers, has been accused of causing insecurity in the state. However, he accused SPLA-IO forces of attacking his forces this morning.
Speaking to Radio Tamazuj James Nando said: "The IO forces came and attacked me and I was surprised to see the Ambororo forces that are allied to the SPLM-IO. This alliance was formed when I was still the leader of the IO forces, they are the same as the Seleka. The situation is still tense in Tambura, you can still hear gunshots."
The Seleka armed group in the Central Africa Republic (CAR) and Ambororo nomads have also been linked to insecurity in the state.
Nando alleges that he does not understand why the SPLA-IO forces keep fighting him and his forces, while they are both parties to the revitalized peace agreement.
"The division commander of SPLM-IO in Wau is the one sending those people. Even now as I am taking those people are still coming so that this fighting can continue," he added.
Meanwhile, the SPLA-IO spokesperson, Lam Paul Gabriel dismissed the accusations, saying what is happening in Tambura is inter-communal violence and has nothing to do with SPLA-IO forces.
"I know that there are some people who want to turn the civilian violence into political violence which is wrong. That war in Tambura is not a political war between the SPLM-IO and the government forces, the SPLM-IO can't fight the community, that is wrong. The commander of SPLM-IO in greater Yambio is from Zande, not Balanda. We know Governor Futuyo is the sector commander," he said.
Paul added that he was happy to see Western Equatoria State governor Alfred Futuyo Karaba and Gen. Nando working together to calm the situation in Tambura a few weeks ago.
The state information minister, William Adriano Baike, confirmed the incident but said he was still gathering details of what exactly happened.
"As we are talking there is also fighting along Tambura-Yambio road. There is nothing like Seleka and Ambororo. Sometime back we gave a gubernatorial decree prohibiting anything to do with the Ambororo in the state and there is no connection between the IO and Ambororo," he claimed.
Gen. Lul Ruai Koang, the spokesperson for the SSPDF could not immediately be reached for comment.
Tambura County has recently witnessed violence, torching of villages, and mass displacement of people as a result of clashes between the SPLA-IO and forces loyal to Gen. Nando.
Last week, Tambura County Commissioner said the death toll following ethnic violence between June and August had risen to 170.