Father of minor defiled by SSPDF soldier vows to kill suspect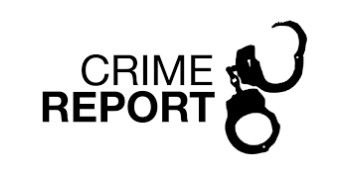 The father of a 10-year-old girl who was defiled by an SSPDF soldier in Nimule town on the South Sudan-Uganda border has vowed to kill the suspect after the latter's army colleagues forcefully sprang him out of a court hearing.
Earlier this month, elements of the SSPDF stormed Nimule High Court and removed one of their own who had been arraigned for rape and defilement.
Peter Panyiong, the complainant whose daughter was violated, said he was disappointed that the suspect was whisked away from court by his army cronies and that he would kill him on sight.
"I will kill him. I will look for him and kill him straight away. That is my stand and the only thing I will do and that is my last say. I reported the case to the government (police) to handle and the person (suspect) was forcefully taken out of court," he said. "If I get him, I will immediately kill him and not spare him. He was taken to Uganda after he raped (defiled) my daughter. During the court hearing, his soldier friends came and forcefully removed him from court to subvert justice. He was taken out of court by force by SSPDF forces."
"Even if he is in Juba, when I meet him, I will fight him and If the government wants to imprison him or not, that is their problem," Panyiong added.
When contacted, Major David Kamsiro, the inspector of police in Nimule, confirmed the incident and called for justice.
"When the suspect was arrested, the army came and took him away to his unit in Juba and he is in detention there and has never been brought back," he said. "During the first court sitting here in Nimule, the police were not able to intervene because the suspect was already under the detention of his unit. The matter is now between the court and the suspect's military unit."
"The complainant (father of the victim) is infuriated and up to now is unhappy," Kasmiro added.
However, Police Spokesperson Major General Daniel Justin told Radio Tamazuj Saturday that they got a report about the matter and are investigating.
"The report reached us and investigations are ongoing. We did not get his full name but we got a report that the incident happened," he said. "So, the investigation is to locate him and who he was with. For the sake of investigations, we cannot tell you too much."
"What we can confirm to you is that we have knowledge and we have taken measures," Gen. Justin added.
SSPDF Spokesperson Major General Lul Ruai said he had no idea about the incident.