Fate of speaker Makana to be decided by ruling party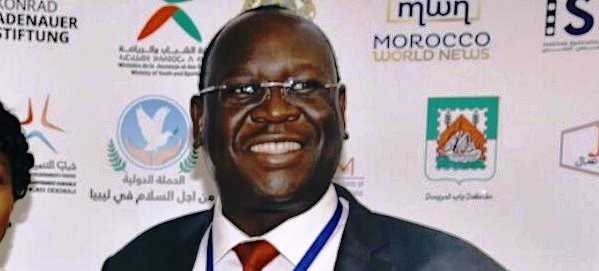 Photo: Speaker Anthony Lino Makana
After a week of being impeached by national lawmakers, the SPLM parliamentary caucus is yet to take a decision about the speaker's fate.
According to a motion raised last week, the legislators accused Speaker Anthony Lino Makana of mismanaging the parliament. They accused the speaker of failing to present the Auditor General's reports to the parliament.
The legislators asked Speaker Anthony Lino Makana and the SPLM Chief Whip Stephen Ajongo to resign.
Paul Yoane Bonju, the head of the parliamentary committee for information, told Radio Tamazuj this morning that a decision about the speaker's future will be made by the ruling party's parliamentary caucus.
"The speaker's fate will be decided by the SPLM caucus, and the acting chief whip Ngong Deng is the one responsible now," Bonju said.
Dhoruai Mabor Teny, a lawmaker representing Rumbek East County, confirmed that the fate of Speaker Anthony Lino Makana is set to be decided by the ruling party after weeks of being criticized for his leadership style.
"Speaker Anthony Lino Makana has been asked not to work until the issue is resolved, so his deputy is the one managing the parliament," he said.
"The office of the speaker is now closed and we are now waiting for the SPLM caucus to hold its meeting next week. Makana is no longer our speaker," he added.
South Sudan's parliament endorsed Anthony Lino Makana as its speaker from the SPLM faction led by President Salva Kiir in August 2016. Makana represents Yambio County.