Family of slain doctor demand investigation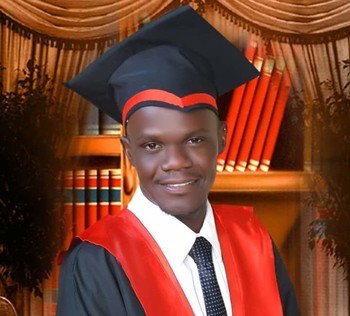 The family of the late Doctor Louis Edward Saleh who was killed last week in Unity State's Panyijar County has asked the government to investigate the circumstances of his death and bring the perpetrators to book.
The 41-year-old Doctor started his career in 2013 at Juba Teaching Hospital and worked in Bor before moving to Ganyliel Payam in Unity State where he worked for IRC and unfortunately met his death.
Speaking to Radio Tamazuj, the brother of the deceased Niconora El-Nana, asked for justice.
"The late is my brother, he is older than me and I am his follower. What happened is a tragedy which the family didn't expect, the family is mourning," El-Nana said. "What I want to say to our community, the South Sudanese is that let us forget everything that has happened to us. If there is somebody who did this, let him face law and justice such that this is not repeated within our community," he added.
Meanwhile, speaking on behalf of medical doctors in Western Bahr-el-Ghazal State, the state health minister, Dr. Vincent Taban, described Edward's death as brutal.
"We at the state ministry of health in Western Bahr-el-Ghazal state and the entire medical and health fraternity were sad when we received the news of the untimely death and departure of our colleague Dr. Louis Edward Saleh who was brutally murdered in cold blood in Ganyliel in Unity State. We condemn this act in the strongest terms possible," Minister Taban said.
Taban also echoed the call for the government to bring the culprits to book.
"I would like to make it clear that we need to see a real and true demonstration of leadership in this case. Strong measures should be put in place to make sure that future recurrences do not happen. Justice delayed is justice denied," he said.
Taban said it takes a long time for one to train to become a doctor and there should be protection for them.
"To be honest, it takes six years and beyond to produce a medical doctor. And then you waste such a life a few minutes out of anger or out of ignorance," he said.
According to the family, the body of the late Louis Edward will be flown to his home town Wau from Juba on Saturday for burial.