Family of Dong Samuel still seeking answers one year on from disappearance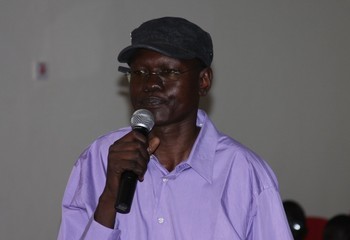 The family of the opposition official Dong Samuel, who went missing from Kenya one year ago, is hoping the government will reveal why he disappeared.
Dong, a renowned South Sudanese human rights lawyer and activist, and Aggrey Idri Izbon, a member of the opposition allied to rebel leader Riek Machar, disappeared on January 23 and 24, 2017, respectively.
According to rights groups, the two men are believed to have been abducted by or at the request of South Sudan officials and taken illegally to Juba.
Dong's relative Polit Gok Waar told Radio Tamazuj today that the family didn't know the reasons why Dong was abducted, saying they were suspecting the government of South Sudan of abducting Dong Samuel from Nairobi in January last year.
He pointed out that said the past 12 months had been extremely hard for the family, saying no one knows something about Dongs fate so far.
Polit urged the government of South Sudan to release all political detainees after the signed caseation of hostilities agreement. "The government should honour the agreement because it was agreed that the political detainees will be released," he said.