Family of detained former N. Bahr el Ghazal governor call for his release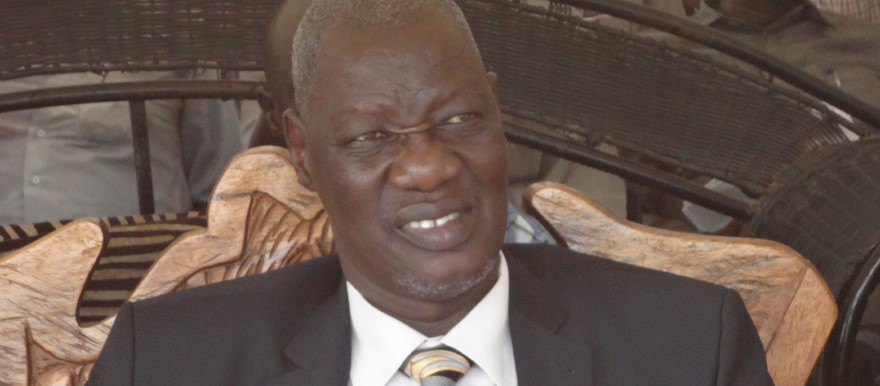 Detained politician Kuel Aguer Kuel
The family of the detained politician and former caretaker governor of Northern Bahr el Ghazal State have appealed to President Salva Kiir to pardon and expeditiously release him due to ill health.
Kuel Aguer Kuel, one of the signatories to a document by the People's Coalition for Civil Action (PCCA) calling for mass demonstrations to demand the resignation of President Kiir and First Vice President Riek Machar, was detained by the National Security Service in Juba in early August. He has since been transferred to the Juba Central Prison without being arraigned in court.
Aguer's daughter, Adhel Kuel Aguer, told Radio Tamazuj Monday that her father is suffering from several maladies including diabetes, high blood pressure, and malaria, and implored President Salva Kiir to pardon and release him.
"My father is sick. His diabetes, sugar levels are high, his blood pressure shot up and he has malaria. Until now we have not been briefed by the lawyer about the charges against him and when he will be taken to court," Adhel Keul said.
She added: "I have no objection to his being arrested but my request to President Salva Kiir is to allow my father to be taken for treatment. Even a person who has been sentenced to death is treated before they are killed. Therefore, I request the president to free my father."
Santino Deng Ngong, the executive director of the Aweil Community Based Organizations Forum (ACBOF), a civil society group in Northern Bahr el Ghazal State, said it was not the appropriate time to advocate for the resignation of the president and demand for regime change but urged the authorities to free the detained politician.
"The government has done its part to curtail the situation that could have happened as a result of the (PCCA) demonstrations. However, as an individual's rights and civil and political rights and right to life, we are concerned of the health condition of the former governor of Northern Bahr el Ghazal State, Kuel Aguer Kuel," Ngong said. "The (health) situation he is in now is deteriorating. We are appealing to the national government, especially the president, to consider his situation and pardon him to be taken to hospital or to wherever he shall be treated."
Kuel Aguer Kuel signed the PCCA declaration as a representative of the South Sudan intellectuals group. The other signatories include civil society activist Rajab Mohandis and Abraham Awolich, a renowned researcher from national think-tank the Sudd Institute. The latter duo has since been in hiding.