Families urge Uganda to release detained South Sudanese refugees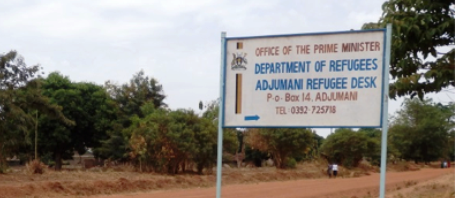 Relatives of four South Sudanese refugees arrested in Uganda's district of Adjumani last month are calling for the immediate release of their family members.
Ugandan police arrested the four refugees after a search for guns operation conducted in the north-western district. The four, who included Lagu Isaac Jabakana, Alimas Francis, Gama Joseph and Arapa Paul El-Moi, were arrested after South Sudan army uniforms and boots were found in their house on 24 August.
Martin Vuni, a Catholic priest in Adjumani, told Radio Tamazuj last week that the whereabouts of those detained remains unknown. The religious leader said they visited the police, the UN refugee agency (UNHCR) office as well as the Prime Minister's office to inquire about the arrested refugees, but got no positive responses.
"We went to the Prime Minister's office and we were told the youth were being held in Kampala at an army camp called Makende, but there is an organization in Uganda working to protect the refugees that told us that they sent their delegate there to check if the youth were being held in Makendi but they were not found," Vuni said.
The religious leader urged Ugandan authorities to reveal the whereabouts of the four refugees. He also called on the Ugandan government to either release the four refugees in their custody or take them to court if they committed any offence.