Expired goods seized from Aweil markets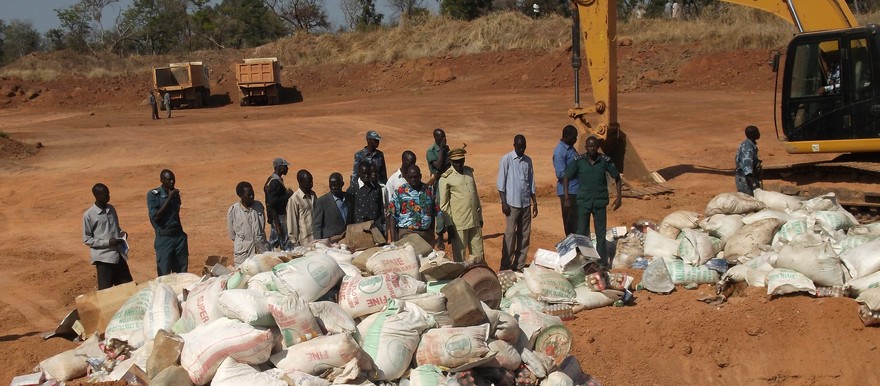 Aweil town authorities on Thursday seized large quantities of spoiled consumer goods in the market.
Yor Akok Lual from the Aweil Municipal Office said that health officers had been monitoring the markets from October to December specifically to check on the condition of consumer goods.
Lual said that they had seized large quantities of expired goods in the market. The Municipal Office has stored these goods and will burn them.
Lual appealed to traders, particularly the head of the Trade Union, to cooperate with government authorities in controlling the expired goods, in order not to put citizens at risk. The town authorities will continue to monitor activities in the market to restrict the sale of expired consumer goods.
Photo by Radio Tamazuj: Northern Bahr el-Ghazal authorities prepare to destroy expired commodities, 20 December 2012.