Evidence on Farajalla killings presented in court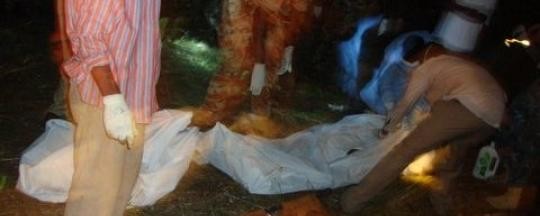 A police investigator presented on Thursday to Wau North Court documents related to the killing of six farmers in Farajalla, Wau County, last December.
Second Lieutenant Lola Karlo presented to the court pictures of corpses and the autopsy issued by Wau Teaching Hospital, reported Voice of Hope radio.
She explained that the police took preliminary procedures right away to initiate the criminal case, inspecting the scene of the incident and witnessing the arrival of bodies for autopsy at the Wau Teaching Hospital.
Seventeen suspects are facing charges of criminal participation and instigation of violence. Thursday was their second appearance before the court. Last week the hearing was postponed due to absence of defence lawyers.
The suspects include an MP representing Bagari Payam, a youth leader, Farajalla's chief and a technical advisor to the state ministry of infrastructure. The other suspects are aged between 18 and 42, most of them working as farmers and one student.
The defence lawyer requested the presence of the medical doctor who did the autopsy of six bodies, two women and four farmers, to testify before the court. Three defence lawyers plus two government legal consultants attended the second hearing.
In a related development, the Wau North Court judges blocked two SSTV-Wau branch journalists on Wednesday from covering court proceedings for MP Hassan Ngor Agwer. They said the journalists had presented the court trials before the state security meeting, which they said was not allowed. The court permitted the state TV journalists to cover specific sessions on Thursday but they did not turn up.
Photo: Authorities prepare to transfer execution victims from Farajalla to the morgue at Wau Teaching Hospital (WBG State Government).
Report by Sudan Catholic Radio Network.
Related coverage: Execution site found near Wau in South Sudan (18 December)