EU calls on Khartoum, Juba to comply with Security Council resolution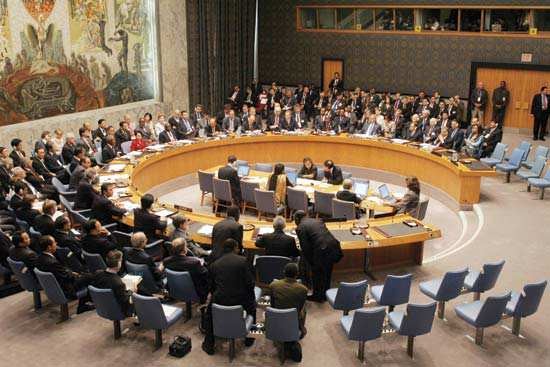 The European Union renewed its strong support for the African Union's road map and the UN Security Council's resolution No. 2046 on Sudan and South Sudan, and demanded the parties to follow the road map without conditions and before the Resolution's deadline which is 2 August.
The Council of EU foreign ministers in a statement issued yesterday stated that the UN Security Council Resolution 2046 has resulted in some positive improvements such as reducing tensions along the border between the two countries and the withdrawal of forces from Abyei. The Council welcomed the resumption of negotiations between the delegations of both countries under the auspices of the African Union High Implementation Panel (AU-HIP) headed by Thabo Mbeki, as well as the meeting between President Omar al-Bashir and Salva Kiir, stressing that it is important that both parties seek to end the negotiations on the second of August, as specified in the Security Council resolution.
The EU said in the statement that Sudan and South Sudan are now standing at a crossroads and that the full implementation of the road map could open the way for fraternal and positive relations between the two countries, and with the European Union. The EU, however, also warned that any slowdown in the enforcement of the resolution will have negative results such as the imposition of sanctions under Article 41 of the Charter of the United Nations.
The Union ministers called on the leadership of both countries to rise to the event, and show wise leadership to build strong neighborly relation between the two countries.
The mnistersalso expressed deep concerns at the deteriorating humanitarian situation in South Kordofan and Blue Nile, and demanded that the Sudanese government enforce what is stated in the roadmap and UN Security Council resolution on allowing humanitarian aid to the region and speed up in granting permissions to international relief agencies.
In a related context, a delegation of the the Sudan People's Liberation Movement- Northern Sector (SPLM-N), which reached to the Ethiopian capital of Addis Ababa yesterday, entered into negotiations with the Sudanese side with the help of mediators representing the African Union and IGAD. They discussed a proposed trilateral mechanism put forward by the UN, AU and the League of Arab States in February 2012. A member of the negotiating team for the SPLM-N and the head of Humanitarian Affairs in Blue Nile Nairon Philip, along with Waleed Hamid and Dr. Hashim Orta told Radio Tamazuj from Addis Ababa that the delegation headed by Al- Rahman Al-Saeed are in Addis to discuss the resolution number 2046 of the UNSC which orders the delivery of food aid to those affected in the states of Southern Kordofan and Blue Nile. Orta revealed that since their arrival they have gone into continuous meetings with the Sudanese side but the latter still denies the existence of a humanitarian disaster in the two regions.