Ethiopian troops in Abyei to leave in 3 months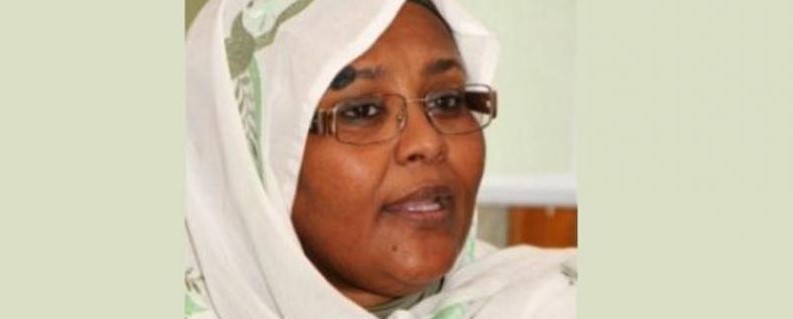 Sudanese foreign affairs minister, Dr. Mariam Al-Sadiq Al-Mahdi
The Sudanese government and the United Nations have agreed that the Ethiopian component in the United Nations Interim Security Force for Abyei (UNISFA) be withdrawn over the next three months, the Sudan News Agency (SUNA) reported on Tuesday.
According to SUNA, Sudanese foreign affairs minister, Dr. Mariam Al-Sadiq Al-Mahdi, held a virtual meeting Monday with the Special Envoy of the Secretary-General of the United Nations for the Horn of Africa, Parfait Onanga-Anyanga, with the participation of UN Under-Secretary-General for Peace Operations Jean-Pierre Lacroix and UN Under-Secretary-General for the Department of Support Mr. Atul Khare over the matter.
"The meeting discussed developments in the Abyei area and the United Nations Interim Security Force for Abyei (UNISFA), where it was agreed to withdraw the Ethiopian component from UNISFA during the next three months at the request of Sudan," SUNA said.
For his part, the Special Envoy Onanga-Anyanga valued the role being played by the Government of Sudan in achieving peace in the Republic of South Sudan, referring to the visit paid by Prime Minister Dr. Abdalla Hamdouk to Juba to enhance cooperation between the two sisterly countries.
He affirmed the United Nations' support for Sudan's efforts to boost stability in the countries of the Horn of Africa, as chair of the current session of the IGAD.
"The Minister of Foreign Affairs, on her part, welcomed the response of the United Nations and its understanding of Sudan's request to replace the Ethiopian forces with forces from other countries to contribute to peacekeeping, indicating that Sudan looks forward to continuing to strengthen relations with the Republic of South Sudan to benefit from the capabilities of the two countries," SUNA reported.
Minister Al-Mahdi pledged to facilitate a smooth exit of the Ethiopian forces from Abyei and to receive other forces from the contributing countries.
Earlier in April, Sudan's foreign minister announced that Sudan had asked the United Nations to replace the Ethiopian soldiers present in the UNSFA mission in the Abyei region with other soldiers, "because it is not reasonable to have Ethiopian forces in the strategic depth of Sudan at a time when the Ethiopian forces are gathering on the eastern borders of Sudan".