Ethiopian forces in Abyei deny presence of SAF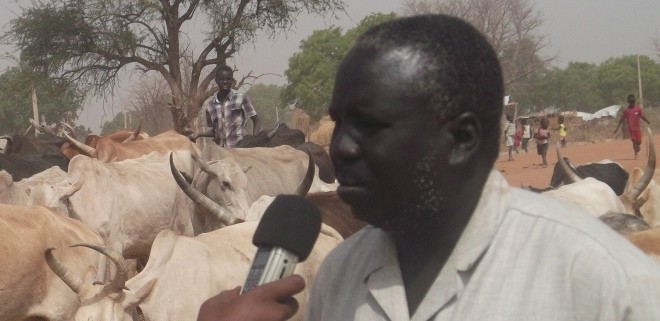 The Ethiopian force deployed in Abyei under a UN banner has denied the presence of Sudanese armed forces in the region, countering accusations made by the South Sudanese information minister Dr. Barnaba Marial Benjamin last week.
South Sudan's government spokesman accused the Sudanese government of deploying forces in Abyei and arming some civilians and militias in the region. The country's army spokesman Col. Philip Aguer also made statements to state television last week accusing the Sudanese government of preparing to invade Abyei once again.
Col. Aguer claimed that the Sudanese government has organized and deployed along the border a force comprised of mujahideen, Arab tribal militias and South Sudanese rebels loyal to SAF for the purpose of occupying the Abyei region again.
Counter-accusations from the Sudanese government were made by Second Vice President Al Haj Adam Yusuf, who gave a speech in Ad Daein, East Darfur, saying Juba had put forces in five areas claimed by Sudan. Yesterday also media in Khartoum carried statements by Mahdi Dodo, a chief of the Misseriya Mazagna clan, accusing SPLA forces of aggression against herders in Abyei. He specified that the southern army killed four herders and stole 1100 head of cattle.
UNISFA, the peacekeeping force in Abyei, issued a statement to Radio Tamazuj on 4 March in response to an inquiry on the alleged presence of Sudan Armed Forces in Abyei. "UNISFA is constantly monitoring and patrolling the Area of Responsibility and has not found the presence of any SAF elements in the Abyei area," it read.
Meanwhile, a number of the Dinka Ngok citizens interviewed in Abyei town and Rumamer areas expressed discontent at the UN mission for failing to protect citizens and their herds, and for tolerating the presence of armed Misseriya herdsmen in close proximity.
"Our properties are looted in their presence and when we complained to them they said that they are not able to control the Misseriya people," said one Dinka Ngok herder. "We have cattle been raided by the Misseriya in an area called Marial Achak, about 35 cows, and when we reported the case to the UNISFA they told us that we are not supposed to report to them and we are not supposed to come to that area," he added.
Mario Beth Malual, a trader, told Radio Tamazuj that the markets in the region have become more deserted due to recent cattle raiding. "People have evacuated the areas nearby the market as a result of the recent attack and raid of the cattle. As people say, 'whoever has been bitten by the snake fears pulling on the rope,' so people have moved to other areas far from the market."
The mission, however, asserted its control over the area while declining to comment specifically on how it deals with armed civilians: "UNISFA is the only mandated authority to provide security in the Abyei area. UNISFA has deployed throughout the Abyei area to ensure security and provide protection to the communities. UNISFA continues to maintain a robust presence in the area by means of situational monitoring, day and night patrolling. UNISFA is also engaging the Ngok Dinka and Misseriya communities and the leadership in this regard."