El-Fula clashes: arrests announced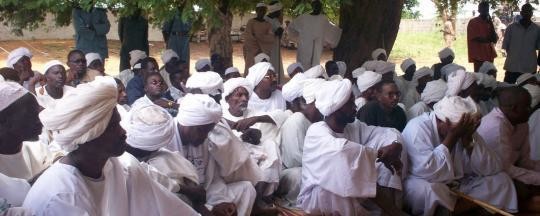 The former governor of South Darfur State and chairman of the reconciliation commission working on the recent el-Fula clashes, Abdul Hamid Musa Kasha, has announced the arrest of those involved in the intra-Misseriya tribal violence.
Disputes between the Awlad Heiban and Awlad Surur and Matanin clans culminated in violent clashes last month which resulted in 17 deaths in el-Fula, South Kordofan state.
This most recent announcement was made on Tuesday in Khartoum as Kasha stressed the need to resolve such violence through the judiciary system so that disputes are not "left hanging".
He also stated that compensation must be paid to support orphans and widows suffering as a result of the clashes.
Meanwhile, president of the Misseriya Zurug association, Wanis Abdul Rahman, has call on the authorities to step in and address these disputes urgently, working to hold all those involved in the clashes accountable.
A reconciliation conference has been planned to take place in Ed-Daein, East Darfur on February 22nd. Rahman explained that the biggest challenge is to ensure that peaceful coexistence is able to be maintained after the conference, reinforcing the importance of the the state authorities' role and that of the rule of law.