Egyptian officials in Wau to launch President Kiir's livestock farm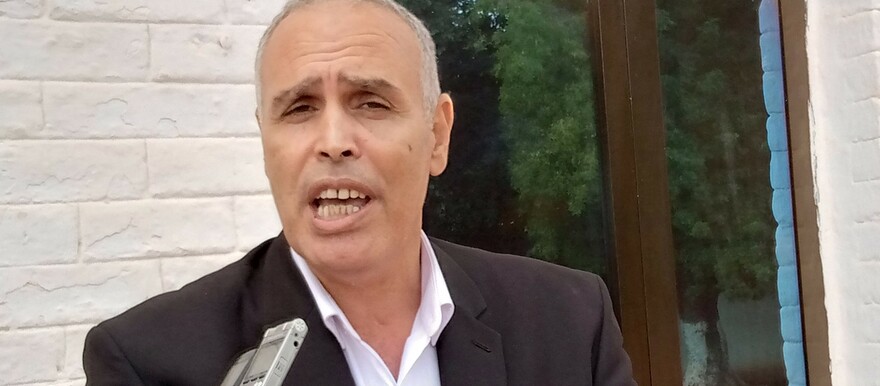 Egyptian Irrigation Scheme Director-General in South Sudan, Eissawy Mohamed Elshendwy while in Wau to commission the Marial Bai Livestock farming project on 11 October 2021 [Photo: Radio Tamazuj]
A high-level delegation from the Egyptian Embassy in South Sudan visited Wau the capital of Western Bahr el Ghazal State Monday to launch President Salva Kiir's Marial-Bai Livestock Farming Project.
The delegation led by the Egyptian Irrigation Scheme Director-General was accompanied by South Sudan's minister for Culture Nadia Arop.
Addressing the press after a closed-door meeting with the state governor Sarah Cleto, Culture Minister Nadia Arop said, "We come on an official visit with the delegation from the Embassy of Egypt, the head of Egyptian scheme in South Sudan for the implementation of the Egyptian Irrigation scheme in Marial-Bai, the farm of the President of the Republic."
According to Arop, the scheme offered to President Kiir by the Egyptian President Abdel-Fattah al-Sisi, will support the local communities through the irrigation scheme by providing water for agricultural use.
"The presidential cattle were transferred from Juba some years back and they are here in Marial-Bai in Wau and for us as a government of South Sudan, we thank the Arab Republic of Egypt for the implementation of its irrigation program for the president of South Sudan," she added.
For his part, the Director-General for the Egyptian Irrigation scheme in South Sudan, Eissawy Mohamed Elshendwy said: "We have arrived here in Wau to open the Marial-Bai livestock farming project, this project of 55 fedans is the responsibility of Egyptian irrigation schemes project in South Sudan, it is very important especially in the side of improving livestock quality in South Sudan."
Mohamed added that the project will be replicated across the country.