Education officials suspended, exams discontinued in Jonglei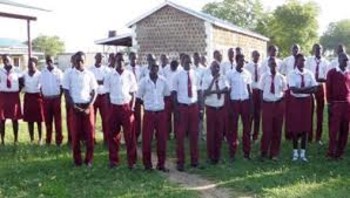 File photo: Students of Malek secondary school in Bor/Gurtong
Jonglei state education ministry has suspended the headmaster of Malek Secondary School and his deputy on Thursday for violating the 2017 School National Examination Calendar, a ministry official said.
The director general in the state education ministry, Abel Manyuon Jok, told Radio Tamazuj on Friday that headmaster Abraham Chol, and his deputy Samuel Atem are suspended for three months without pay for administering examinations before the scheduled time, a total breach of the ministry's policy.
Manyuon noted that an interim body has been formed to run the school affairs until February, adding the remaining examination has been rescheduled for December.
The education official warned that his administration will take tough action against any school found violating the ministry's guidelines and policy.
Meanwhile, several students said they feared missing final term examinations after the exams were discontinued.
Last year, students and pupils studying at government schools did not sit for the third term exams after teachers went on strike demanding salaries increment, arrears and permanent appointment.