Education minister urges UNU staff to resume work, promises to settle arrears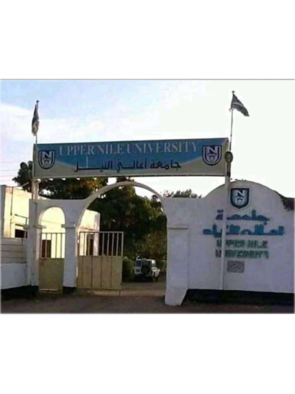 The national minister of higher education has called on Upper Nile University academic staff to resume work saying the government has promised to settle their arrears soon.
Minister Gabriel Changson Chang said, "We briefed the council on the issue facing the ministry, among them the eight months' salary arrears for the universities and the contractor's arrears which amount to about seven-plus billion SSP. The response of the cabinet was that the government will respond as soon as the resources are available. So, the government is working hard to pay the lecturers."
The University of Upper Nile staff on Monday announced a seven-day strike over unpaid salary arrears.
Speaking to Radio Tamazuj on Tuesday, Dr. Pio Kur, the chairperson of the university's academic staff association, said they suspended lectures for all the students Monday because the government had not responded to their grievances.
He said the strike will continue indefinitely if the government fails to pay their salary arrears and allowances.
"On Friday, we wrote to the ministry of higher education, notifying it that we will go on a strike for seven days if our grievances are not addressed within three days. On Monday and today, we got no response so we had to go on strike. And by next Monday, if they also fail to respond then we will go on an open strike. We are going to lay down our tools," he explained.
Dr. Kur, however, assured the university students that as soon as the government addresses their demands, they will resume lectures.
"Students will be affected by our action. We will also be affected. Imagine someone has a family and they're not paid for seven months. So, we want arrears cleared and we also want our air ticket allowances for three years from 2019," he stressed.
Barac Atem, the University's student guild president, appealed to the government to address the concerns of the striking staff, saying they may be forced to miss out on another year of education if the strike continues.
"The strike is ongoing and it has already altered our calendar because we could have covered up some courses. The university just reopened last month after it was closed because of Covid-19 in April. In fact, it is their right to demand their salaries. No one works without pay. So, we want the government to intervene."
He added, "But we wonder why there is a huge increase on our tuition fees. Students are complaining why are we paying such a huge amount of money and they are going on strike. As students, we will also want the issue of tuition fee addressed because we are now paying fees like the private universities."