Eastern Lakes authorities release detained journalist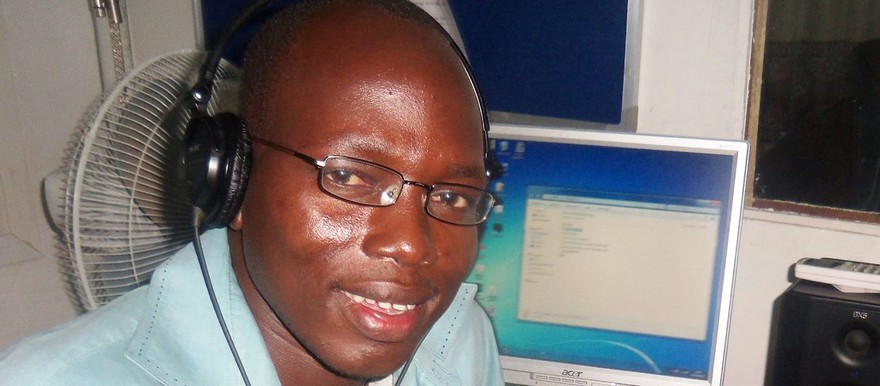 File photo: John Agok
Authorities of Eastern Lakes State said they had released John Agok, the former Yirol community Radio manager who was detained in the town of Yirol on 10 July.
Speaking to Radio Tamazuj Friday, Minister of Local Government and Law Enforcement Agency, Simon Tueny Mabor said the journalist who was arrested from the airport by security agents over defamatory remarks he made against the state governor was released.
"Yes, the governor of Eastern Lakes State yesterday [Thursday] ordered the official release of the journalist John Agok Awel after he had been detained by security services members," Mabor said.
He further said Agok was free to travel anywhere without restriction. Mabor denied reports that Agok was tortured by the security agents.
"We have not yet reached the level of torturing journalists in Eastern Lakes State because there are laws in South Sudan, which are being observed, including the bill of rights and other rights like the freedom of expression for journalists," he said.
"What happened was just a misunderstanding with members of the national security service at the airport in regards to his ways of writing on social media where he used to direct most of his hate speeches against the governor in the past," he added.
The Greater Lakes State Journalist Association (GLSJA) chairman, John Wulu also confirmed the journalist's release from detention.
Attempts to reach the freed journalist were futile.
South Sudan's National Security Service has often targeted critics of the government and perceived dissidents for harassment, arbitrary arrest and detention.
South Sudan ranks 139 out of 180 on the World Press Freedom Index by Reporters Without Borders.