ADDIS ABABA -
21 Dec 2018
East African bloc 'shocked' by assault on peace monitors near Juba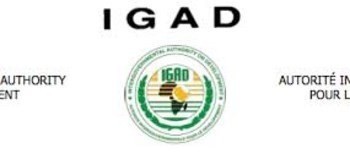 The East African bloc IGAD has said it was "shocked" by detention, physical assault and abuse perpetrated upon foreign monitors of the peace agreement near Juba earlier this week.
According to a report by the peace monitoring body, South Sudanese security personnel detained, stripped, blindfolded and assaulted three international observers and one driver in the course of duty at Luri area in western parts of the capital Juba on Tuesday.
IGAD said in a press release extended to Radio Tamazuj this afternoon that such brutal act is not only a flagrant violation of the revitalized peace deal in South Sudan but also a grave violation of the human rights of the individual victims.
The victims of the assault are army officers from neighboring African countries that supported the peace deal signed in September.
The bloc also said the incident brings into question the commitment of the government of South Sudan to ensure that all its forces understand and respect the agreement.
Besides it sends a message to CTSAMVM members and other Permanent Ceasefire and Security monitoring institutions that their safety and security is at risk wherever they move, it said.
The IGAD Council of Ministers condemned the incident and called upon the government of South Sudan to immediately investigate the violation, bring the perpetrators and their pertinent superiors to justice, and apologize to the victims and the countries they represent for the criminal act committed and notify the Council on measures taken as a matter of urgency.
The Council also called upon all signatories and non-signatories to the agreement to fully cooperate with peace monitors in their effort to investigate any violations of the agreement committed by any party so that the peace process is implemented and violators are held accountable.
There was no immediate comment from the government of South Sudan.