Duk Padiet hit by severe drug shortage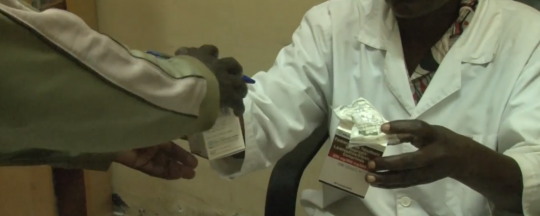 A severe drug shortage has hit the Duk Padiet area in Duk County of Jonglei State, health authorities and residents have said.
Dr. Peter Mathiang, a clinical officer at the Padiet Primary Health Care Center (PPHCC), told Radio Tamazuj Saturday that the county has seen a surge in the cases of malaria and respiratory infections amidst drug shortage.
"On a daily basis, we receive between 180 to 250 patients. The majority of them are children with malaria, diarrhea, and respiratory problems. There are no drugs here at the facility. This problem started last month so now we are unable to provide treatment,"
The health official appealed to the government and its partners to intervene by supplying medical drugs.
John Aleer, a patient at the PPHCC, said he has been admitted at the facility for days without medication.
"I get sick frequently. Late last month, I was sick but got no treatment. Now, they admitted me but without drugs. I am just here because it would make no difference if I were to leave for home," he said.
For his part, Elijah Manyok Deng, the acting county commissioner, decried the worsening health situation and called for an intervention.
"Our situation is really bad. We appeal to our government, aid agencies, and our sons and daughters in the diaspora to assist us," he said.