Donors pledge $1.8bn for Sudan's transition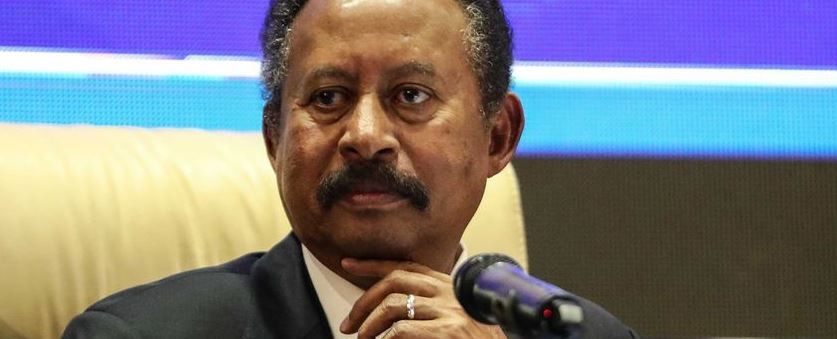 Prime minister of Sudan Abdalla Hamdok makes the announcement of the Transitional Government during a press conference in Khartoum, Sudan on 5 September 2019. [Mahmoud Hjaj - Anadolu Agency]
Western and Arab countries pledged a total of $1.8 billion in aid to Sudan on Thursday to help the struggling northeast African country to kick-start an economic revival.

The pledges from 40 countries, including an additional $400 million in grants from the World Bank, came during a video conference co-hosted by Germany, the European Union, the United Nations and Sudan.
The conference was held virtually from Berlin due to the coronavirus.
Sudan's transitional government has been grappling with an economic crisis since it took office last year. The coronavirus pandemic has exacerbated the economic despair, throwing millions of laborers out of work.
UN Secretary-General Antonio Guterres called for "massive" aid, saying the region needed a stable and democratic Sudan.
Participating delegations agreed on a Joint Communiqué, which underlines the necessity of this political partnership and economic support as well as outlines the way forward to support Sudan in its transition.
In a joint press release, the co-hosts stated that "the conference marks the start of a process, which will be followed by subsequent engagement by the international community to take stock of the progress made by Sudan in implementing reforms and to allow its partners to adapt their support accordingly."
The donor conference took place a year after pro-democracy protesters forced the removal of the country's longtime ruler, Omar al-Bashir.