Doctor says Agok civil hospital conditions 'terrible'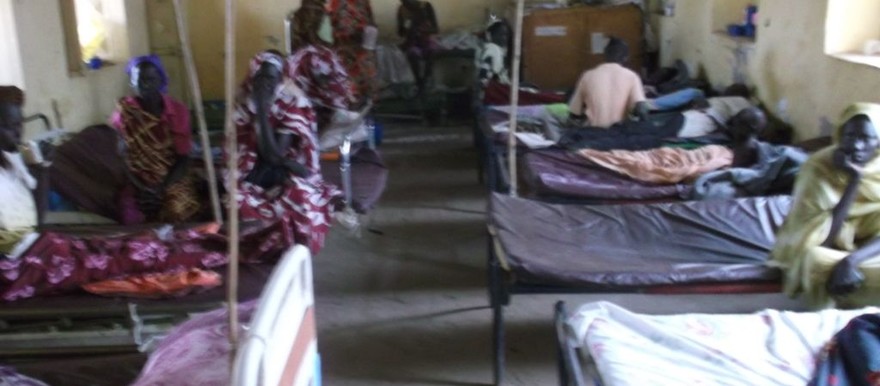 The Agok Civil Hospital in the Abyei area faces 'terrible' conditions and shortage of medicines, according to Dr. Garang Dak Jur, the hospital director.
The doctor said that the hospital suffers a severe shortage of rooms, medical staffs, and medicines. He explained that the hospital consists of one room ward and a maternity room.
Regina Matwej, one of the nurses working at the hospital, explained that there is no medical laboratory. She said, however, that the organizations MSF and GOAL are in the area also running health centers.
The nurse stated that malaria, infectious diseases, and diarrhoea are the most common diseases among children.
According to the hospital director, all the medical support for the hospital comes from Juba, the capital of South Sudan, but it does not meet the needs of the patients in the area.
He said also that they receive all the patients – men, women, and children – in the one ward room, which increases the risks of diseases spreading among patients, noting also that the maternity ward has only three beds.
He also noted that he is the only medical doctor, a matter which forced the hospital administration to allow medical assistants and nurses to carry out doctors' duties in the wards.
"We are faced with a burden of problems as our hospital lacks good infrastructure, medical staffs, drugs and other necessary medical facilities – as a result lives of hundreds of IDPs are threatened in light of the continuing lack of medicines, at a time when diseases are aggravated and spread over the region," concluded Dr. Garang during an interview in Agok.
Arob Dau, the pharmacist, told Radio Tamazuj there is especially a shortage of children's medicines for malaria and infections, as well as oral salts.