Doctor arrested in Wau after ruling out food poisoning in army officer's death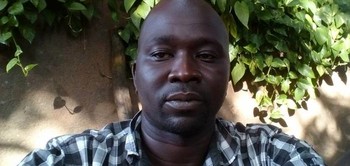 File photo: Dr. Nickson Anthony Obur
A doctor at Wau Teaching Hospital has been arrested and accused of fraud after he had ruled out any possibilities of food poisoning as the cause of Can. Mathok Akec's death in August.
Akec, who was the acting military operations officer in Wau, was rushed to Wau Hospital after he was allegedly poisoned during a workshop for army officers, but died later.
Nickson Anthony Obur, the doctor who received the late, had issued a post-mortem report saying Akec's death had no signs of food poisoning, prompting the military to arrest him on Monday.
Obur told Radio Tamazuj from his detention today that he was arrested after issuing the post-mortem report in which he dismissed the claim that the late had died due to food poisoning.
"I am the one who received the late when he was brought to the hospital in August. I did a successful surgery, but he died later, so when I was called, I came and wrote a postmortem report that he was suffering from sigmoid volvulus," he said.
"After the medical report, a doctor working with the military contacted me and said that the post-mortem report I issued will cause problems because they know that Akec died due to food poisoning,"" he added.
The doctor pointed out that he had appeared before the court to defend his report before being arrested on Monday. However, he pointed out that the state government is carrying out consultations to release him as soon as possible.