Dispute within Misseriya tribe over oil pipeline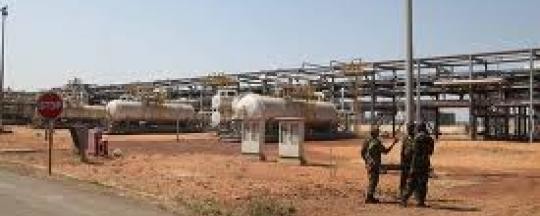 Two sections of the Misseriya tribe in the western part of South Kordofan state are at odds over sharing compensation from oil companies for allowing drilling operations and passage of an oil pipeline. Citizens of Babanusa town warned of conflict between the Misseriya sections Awlad Kamil and Awlad Umran after they had dispute over oil compensation in the oil fields Al Zarga and Hadida northwest of the oil-rich Al Tabun town.
One source in the area told Radio Tamazuj that "before embarking on the oil passage from al Zarga field and Hadida which passes through the territory of But and Al Qantur inhabited by Misseriya sections and other tribes, the competent authorities should configure the commission to compensate those affected by the building of the oil pipeline."
He added that the committee was divided into segments according to tribe and area, between sections of Misseriya Awlad Heiban and other tribes.
Citizens further explained that Al Qanthar village has a separate committee with its own civil administration, representative of oil companies and the government to define those affected and determine the amount of compensation for both communities.
The citizens continued to argue that it is necessary the committees work to resolve the problem before either side claims 40% of the oil revenues as their compensation. The commission rejects this percentage and accepts only 22% to be worth land compensation and other damages. This percentage is also rejected by the village committees of the above mentioned communities.
Radio Tamazuj will provide more coverage as developments occur.