Disgruntled army officer from Aweil joins Machar's group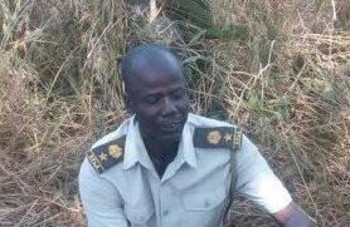 An SPLA officer has announced his defection from President Kiir's government and joined the Sudan People's Liberation Movement (SPLM-IO) led by former first vice president, Riek Machar.
Col. Chan Garang Lual, who left Juba in priest over the last two weeks, said in an interview with Radio Tamazuj on Sunday that he defected to Machar's group along with 18 other officers, citing President Kiir's failure to bring peace in the country.
Garang said that he has decided to join the opposition faction by Riek Machar so that they can fight to topple the current government led by President Kiir. He threatened to wage an armed resistance as the government has failed to make peace.
The defector, who hails from Northern Bahr al Ghazal, said the government in Juba has created disunity among the people of South Sudan. Chan alleged that the government was targeting officers from Northern Bahr al gahzal.
The SPLA officer who left SPLA Division 2 said he left Juba to escape the orders that were given to arrest him. "People are being detained without charges. I was in the SPLA Division 2 inTorit. I rebelled because the government wanted to arrest me. We want the people of South Sudan to be united," he said.