Disarmament to continue in West Kordofan, says Sudanese VP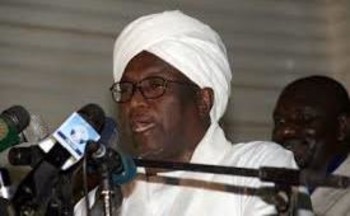 Sudanese Vice President Hassabo Mohamed Abdel-Rahman has reiterated that the disarmament exercise currently going on in West Kordofan State will continue until all arms in the hands of civilians have been collected.
Addressing a public rally at Al-Fula town on Wednesday, Mohamed applauded the security organs and support of the citizens towards collecting guns process in the area.
"There is no complaint on the issue of security and stability, and we are not going to revoke the decision despite the challenges facing the process," Mohamed said.
The Vice President urged citizen to cooperate with the team conducting the exercise by providing useful information that will improve security in the state.
Mohammed is expected to inspect several projects in West Kordofan and inaugurate development facilities, including roads, schools among others.