Disarmament kicks off in Lakes region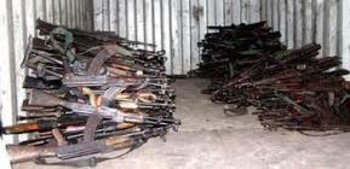 The information minister of Western Lakes state says disarmament exercise officially begun last Sunday in South Sudan's three states of Western Lakes, Eastern Lakes and Gok.
Speaking to Radio Tamazuj on Tuesday, Shadrack Bol said the exercise is under the direct supervision of the army chief James Ajongo Mawut and his deputy Marial Changuong among other army generals.
He called on the civilians to cooperate with those conducting the exercise to avoid confrontation.
"The SPLA forces mandated with the process are ready to use force on those who do not want to hand over their guns," he warned.
Bol added that the disarmament exercise will last for three months in greater Lakes region.
President Salva Kiir declared a state of emergency in greater Lakes states in December last year after inter-communal in the region.