Dire humanitarian conditions emerging in N. Bahr el Ghazal: officials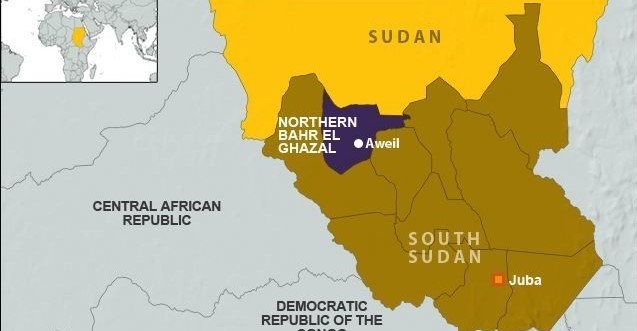 Authorities in Northern Bahr el Ghazal State are warning of a humanitarian crisis unfolding in several areas of the state due to shortages of food after a failed agricultural season.
William Deng Mou, the Executive Director of Aweil North County, told Radio Tamazuj on Thursday last week that citizens in his county are in a dire humanitarian situation, attributing the challenge to the failed agriculture season.
"They [citizens] are not properly prepared in terms of food security because the agricultural season failed last year due to the floods and all crops were destroyed. We asked a local trader called Garang Athian to intervene with food assistance," Deng explained.
He added, "We visited the areas with humanitarian agencies and they saw the situation. It's deplorable".
The executive director urged aid agencies to provide food items to those affected.
Deng Kuel Kuel, the state director for Relief and Rehabilitation Commission (RRC), confirmed the dire humanitarian situation but said the World Food Program (WFP) started distributing food in all the five counties.
"We talked to the World Food Program (WFP) to start food distribution. Some staff are now distributing food in Aweil Center County," he said.