Dinka Ngok criticize Misseriya Abyei protests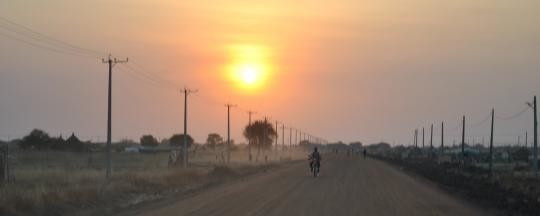 A group of Dinka Ngok from Abyei have criticized the Misseriya popular committee's opposition to Mbeki's African Union proposal on Abyei as supported by the UN.
Members of the Misseriya tribe protested the proposal last week in Khartoum. It would limit voting rights in an expected referendum next year on the future of Abyei to the resident Dinka Ngok, excluding the nomadic Misseriya tribe.
Speaking to Radio Tamazuj during a meeting on the issue, the Ngok community claimed that the protest in Khartoum was a move to sabotage peace in the area.
Majiet Matiouk, Minister of Physical Infrastructure and acting Governor, stated "we, the Dinka Ngok community, reiterate our strong support of the proposal made by…President Thabo Mbeki, on the Abyei dispute and condemn the march of the popular committee of the Misseriya people in Khartoum."
Matiouk, questioning their ties to Khartoum, pointed out the Misseriya's need for pastureland in Abyei and called for more focus to be placed on dialogue rather than political alliegance.
It is expected that the Dinka Ngok population would vote to become a part of recently independent South Sudan while the Misseriya are believed to support unification with Sudan.
Senior Sudanese officials began a series of visits to selectnations across Africa last week, lobbying against the Mbeki proposal for Abyei and the United Nations Security Council's expected involvement.
Photo by Radio Tamazuj: A main street of Abyei town at dusk