Dinka elder urges government delegation to return with peace deal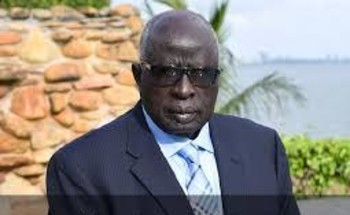 Aldo Ajou Deng Akuey, a prominent member of the Jieng (Dinka) Council of Elders on Tuesday welcomed the resumption of the revitalization process of the 2015 peace agreement, urging the government delegation to return to Juba with a signed peace deal.
Aldo Deng's lobby group informally advises President Salva Kiir. The group purports to represent the interest of the Dinka ethnic group in the country.
Aldo told Radio Tamazuj on Tuesday that his group welcomed the resumption of the second round of the peace talks, describing it as a positive step.
He pointed out that it was time for the warring parties to demonstrate commitment to end the war so that majority of South Sudanese citizens who lost confidence in politicians to regain trust and confidence.
"The people have lost hope in the politicians and have given up. They do not trust what the politicians say any more. They see politicians as people who lack political will and people who have dark and self-centred hearts to end the war and bring peace," he said.
"The people who are now living in the UN camp and who have fled the country see these politicians as people who have simply developed don't care attitude. To change trend and perception, the warring parties from South Sudan, who are in Addis Ababa, Ethiopia, should demonstrate commitment to end the war," he added.
"And so as the council, we are adding our warning to the politicians that they must not come back to Juba empty-handed this time. We only need peace and must be achieved."
The elderly politician expressed optimism that the peace process would culminate into peace because the parties are getting strong messages of "last warning" from members of the international community.