Deteriorating humanitarian situation in Kalma camp, E. Darfur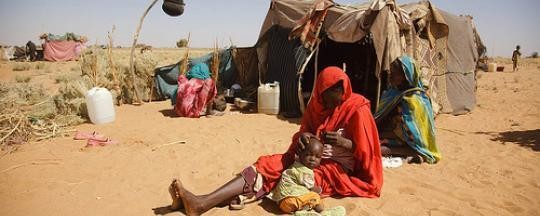 Thousands of internally displaced people (IDPs) from Labado and Muhajiria in East Darfur at Kalma camp, west of Nyala town, are living in harsh conditions after fleeing flighting between the government and the Minawi faction of the Sudan Liberation Movement.
A number of those who spoke to Radio Tamazuj from Kalma camp that there are nearly 1250 people, mostly children and women, from Labdo and Muhajiria who travelled to the camp on foot.
Many complained that they either left their belongings or they were seized by militias loyal to the government, and now they are living in difficult conditions at the camp without adequate humanitarian assistance offered by NGOs.
They also claimed that a number of violations were carried out against the IDPs on the way by the militias.
"About 1250 IDPs are put in one camp; everybody is living at his or her own means, even the UN didn't provided people with plastic sheets," claimed one of the displaced speaking to Radio Tamazuj.