Details of agreement to end standoff at Juba detention centre emerge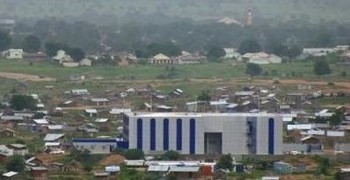 Details have emerged on the agreement between South Sudan government and inmates to end the standoff at the detention centre at the headquarters of the National Security Service on Sunday.
The standoff occurred at Blue House when detainees disarmed guards and seized their guns to protest against lengthy detentions.
An official, who preferred anonymity, told Radio Tamazuj on Monday that the angry inmates accepted to lay down their weapons after the authorities promised to meet their demands.
The effort to end the standoff peacefully was mediated by veteran politician George Kongor.
The official said the government agreed to grant all prisoners access to lawyers and to fair trials. He added that the prisoners were also assured that they will not be harmed as a result of the revolt.
"The parties agreed that all prisoners must remain together and should not be taken to any other security installations within town or outside," he said.
"The government agreed that the prisoners should have access to their families and loved ones," he added.
"Finally, all agreed that the government and the National Security Service should implement the presidential decree by releasing all political detainees."
But a source who spoke to one detainee after the two sides reached an agreement said all the prisoners doubted the success of the deal because it lacks the third party that will act as a guarantor.